Broadberry Entertainment Group is an independent promoter, talent buyer, and event producer based in Richmond, VA. It was founded in the fall of 2018 when the booking business at The Broadberry and Broadberry Presents merged with long-time concert promotion company, The Trigger System.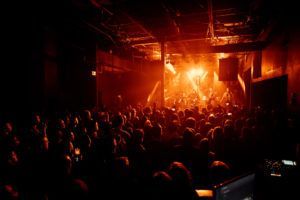 As of today, Broadberry Entertainment Group books five venues exclusively and another 12 non-exclusively across Virginia, West Virginia, and Washington DC. Rooms vary in size from 100 cap all the way up to 5,000 cap outdoor amphitheaters.
2020 brought about challenges for many industries, but hit the live entertainment industry especially hard. Jessica Gordon, one of the partners, founded the Independent Promoter Alliance as a professional organization that brings together venue owners and talent buyers from around the world.  
To learn about what Broadberry Entertainment Group did to keep buys in 2020, check out the Drive-In and Pod-Seating concerts produced by clicking here.
THE TEAM!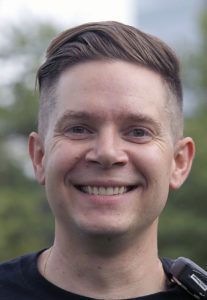 Starting as an intern during his tenure at Virginia Commonwealth University studying Jazz Performance and Business, Lucas Fritz began booking shows and curating regular series at The Camel in 2009. After graduating, he continued to book more than 400 shows annually at The Camel while working as a professional musician. As one of the founding partners of The Broadberry, he helped shape the brand through artist programming and the curation of larger-scale, 1-2 day events and festivals. In the Fall of 2017, Lucas worked with the Richmond Symphony to curate an event called RVA LIVE! that featured five local artists performing arrangements of their original music with the Richmond Symphony at the Dominion Energy Center (Carpenter Theatre). Throughout 2020, Lucas worked with more than 10 venues across the country to develop safe and socially distanced Pod-Seating layouts.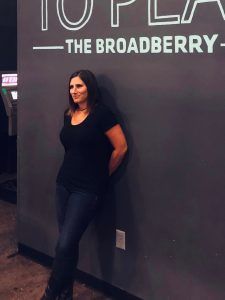 Jessica Gordon is an experienced talent buyer and show promoter who has booked live entertainment for nearly two decades in VA and recently in West VA and DC. She is co-owner of Broadberry Entertainment Group and co-founder and President of the Independent Promoter Alliance a 501c(3) nonprofit organization that unites talent buyers for long term success through education and networking events. Jessica holds an interdisciplinary PHD in Media, Art, Text and is also an Associate Professor at Virginia Commonwealth University.
Matt McDonald restaurant career started with the well renowned steakhouse, Smith and Wollensky, in cities across the country, such as Miami and Las Vegas. McDonald returned to his hometown in 2008 and started working at Joe's Inn, becoming a co-owner of the Richmond staple in 2011. From there, McDonald alongside partner, Lucas Fritz, opened The Broadberry in 2014 and Broadberry Entertainment Group in 2018. McDonald has taken on ownership with Superstars Pizza, Fifty One Pizza and Shields Market. He specializes in food and beverage programs for both brick-and-mortar locations as well as events and festivals.